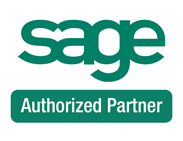 Sage Hosting Solutions from Cloud9 provide Sage software hosted on Cloud in a highly secure multiuser environment
The Accountant, Business Owner, Employees and all users who require access, can access the same files at the same time. Cloud9 Sage hosting is a great solution for businesses that require real time access from multiple locations with the full functionality of full desktop versions of Sage.
Cloud9 provides Sage hosting solutions for all desktop applications that Sage currently supports. Cloud9 Real Time is a licensed Commercial Host of Sage and will give your users anytime, anywhere access while handling all of the IT, Maintenance, Backups and Updates.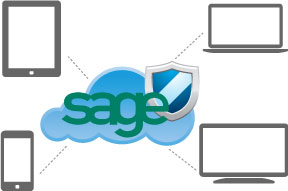 Hosted Sage 50, United States editions, are available on a per user basis in the Cloud9 Shared Environment, if the users do not require Sage payroll functionality. If Sage payroll functionality, or any other application hosting needs are required, a custom Private Virtual Server solution is available to accommodate all of your Sage application and hosting needs.
Award-Winning Sage Hosting Solutions
Cloud9's private and shared virtual server solutions garnered more industry awards in 2012 than all other Sage hosting providers combined, including the Sleeter Awesome App, the K2 Quality Technology Award, the CPA Practice Advisor's coveted Reader's Choice, and the 2012 UP-START as one of the Best Cloud Hosting companies, to name a few.

Available Sage Application Hosting:
Sage Hosting is Only Available on Private Virtual Servers
Stop worrying about updates, upgrades or security – get YOUR business on Cloud9!
Sage cloud hosting from Cloud9 can be extended to run virtually any Sage software package, as well as the related modules for each of the suites. With flexible resourcing and secure access, Cloud9 Real Time offers a robust managed hosting service for any Sage deployment.