LEARN WHY CLOUD9 IS THE FASTEST GROWING CLOUD COMPUTING COMPANY IN THE USA
Elevate Your Business With Cloud Solutions
Because your server should work for you,
not the other way around.
Try Cloud9 Real Time Risk Free for 7 days >>>
OVER 750+ APPLICATIONS HOSTED
The Cloud Hosting Services offered by Cloud9 Real Time give you hosting options for more than 750+ applications and counting. Here are just a few of your favorites!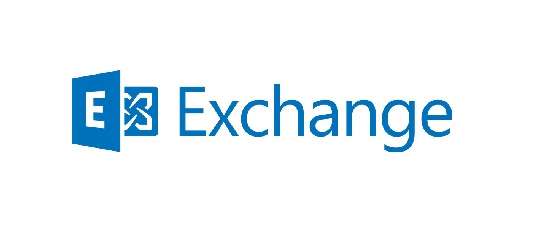 We have used Cloud9 to host our Quick Books accounting package for some 18 months now. In that time there have been very few issues of any kind and the few we have had were handled in literally minutes, not hours or days. Cloud9 support folks actually know and understand what they are talking about — unlike so many support sites that what you get is a script read by an automaton who had no foggy notion what the words mean. They actually solve the issue for you rather than referring you to a web site or another vendor (like your software or operating system vendor).
George Carlson
, Marine Corps Engineer Association
Cloud9 allows me to work from home which is great when you are juggling running your own practice and parenthood. It also allows me to tap into expertise with part time people without adding square footage, so $ savings plus adding specialists. Offers secure backup so I can sleep at night. Allows us to offer better client service, our clients are facing same pressures we are, Cloud9 allows them to access their hosted QuickBooks files at their convenience, even when their kids are asleep.
Deborah Hylander
, Hylander CPA Firm PLLC
I've used Cloud 9 for years & I've been exposed to Right Networks too. Hands down, Cloud 9 is easier to use and has more features. Example: it's so easy to use Excel in the Cloud & save the document either to the desktop or the cloud or both. Not so with other vendors. THANKS. And your Customer Support (rarely needed) is superb.
My accountant and I were on the phone for approx 2 hours trying to resolve my problem and we finally decided to call for help. Within 15 minutes the situation was fixed. Thank you to the courteous tech who helped me.
Tammy G.
, Coca Cola Bottling Co
"I highly recommend using Cloud9 they are always there for you if there are any issues and they are resolved quickly. It is a very efficient system I've traveled all over the U S with and have used it with not fault. Thanks for being there. "
Patrick Korch
, Little Critterz
"I enjoyed working with your tech and appreciate the helpful options he gave me while helping me. He didn't just do what I asked, he gave me options that I didn't know I had, and that turned out to be what I really wanted."
Scott Agostini
, Innovative Benefit Planning
"I initiated the request online through the service forms and never spoke to a technician. The matter was handled swiftly and correctly. Thanks!"
Suzy Schutz
, Apis Business Solutions, LLC

"We easily saved $50k per year after making the switch to Cloud9 just in costs related to one IT employee."
Christopher York
, TYS LLP

"Before switching to Cloud9, we used to spend at least 400 hours a year dealing with server issues. Now we spend no more than 20 hours per year."
Sidney T. Rowe
, Rowe & Deming, LLC

"The ability to work from anywhere with an internet connection provides me with greater flexibility while traveling, whether it be to visit family, travel to watch my favorite baseball team play (SF Giants) or attend out of town conferences."
Stacey L. Byrne
, Stacey L. Byrne CPA
Get A Custom Quote
Every company we work with is unique which is why we provide fully-customized, scalable, cloud hosting server solutions. We're here to help make your cloud hosting setup painless, easy, and fast. Fill out the form to the left and one of our experts will reserve space in the cloud just for you..
Fill out the form to the left now!
Case Studies
THE CLOUD EXPLAINED